To Live and Die in Venice
In freestyle rap battles, the competitors try to "diss" their opponents through clever lyrics and game of words. The origin of these competitions is a medieval tradition called flyting, which is a ritual of poetic exchange of insults. Flyting appears in several plays of Shakespeare.

To Live and Die in Venice is an intersection of these two worlds. It's an interpretation of Shakespeare's play Othello, with the storyline and environment transferred into early 90's—the golden age of hip-hop.
The layout of the classical play is respected with the old style serif typeface, tabulations, and navigation elements. When characters have arguments or fights in the original script, the hip-hop world is introduced by replacing those parts with battle rap lyrics.

As the story gets heated, the battle parts aim to reflect the aggression of a battle rap environment with highlights, violated text blocks and images. The art direction aims to put the reader in the mood of the book and give them a clue about the environment.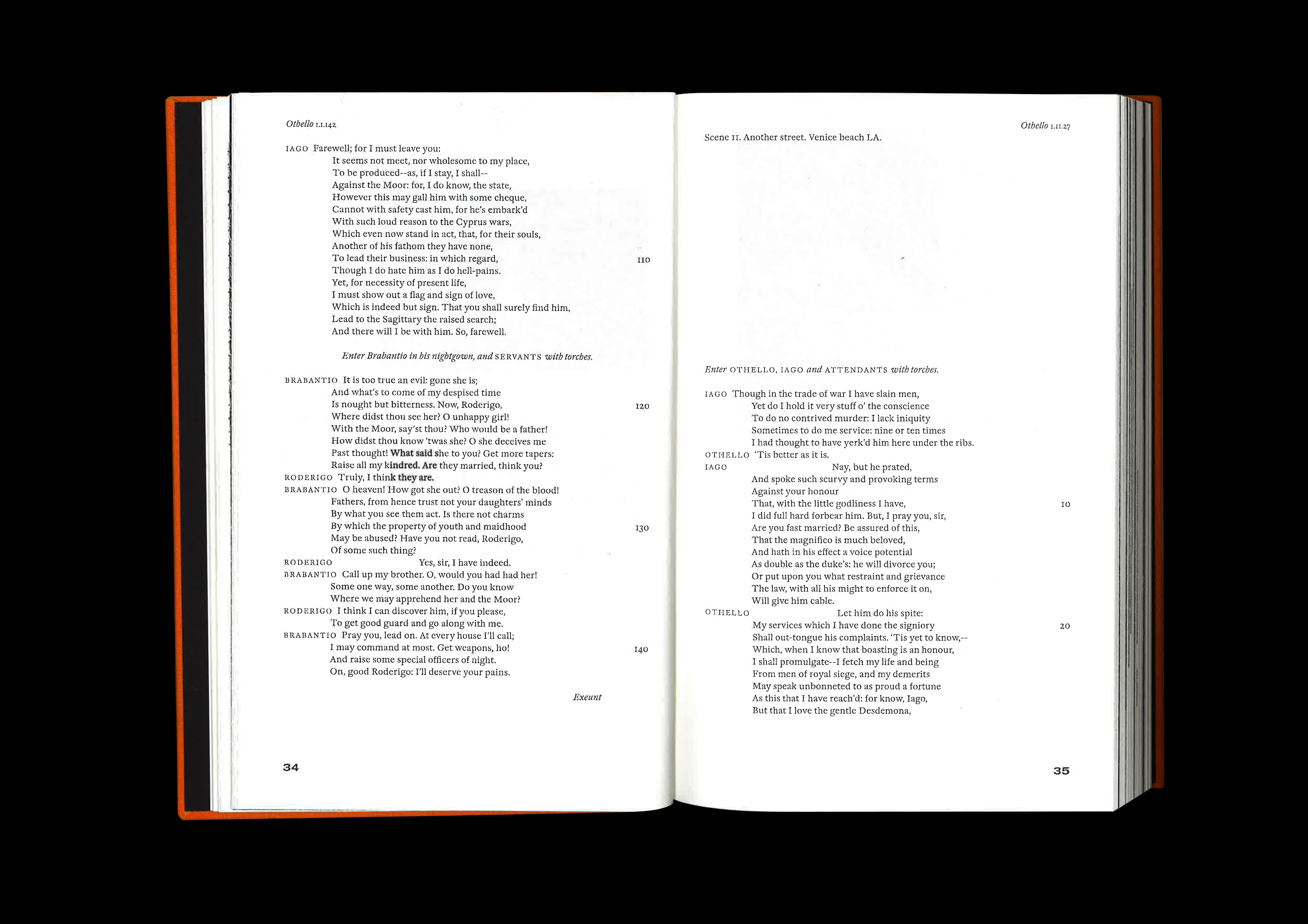 ELISAVA 2017
Concept, art direction and design: Anna Kabanina, İdil Gücüyener
Awards: Type Directors Club TDC64 Certificate of Typographic Excellence (2018), Type Directors Club TDC64 Second Place in Student Work (2018), Type Directors Club TDC64 Judge's Choice (2018), ADG Gold Laus - Students (2018)
This is a student project. All content belongs to their authors